This is Viisi Penniä 
in Töölö
"The restaurant was originally opened in 1956 and it has now been updated to the 21st century. The brand new addition to Viisi Penniä the Mad Hopper Brewing Company and its brewery facilities were seamlessly integrated into the restaurant complex. We wanted to incorporate the decor of Viisi Penniä and the new brewery to speak the same decorative language, so Jaana Ekman from Visionary Design Partners was the designer to make it happen. She designed the new, slightly more industrial but still warm and inviting decor for us.

Regulars, who have been coming to Viisi Penniä for 40 years, have embraced it once again. Jaana is a true visionary, who knew how to combine old and new and also understood the needs of the entrepreneur. It has been a pleasure working with Visionary Design Partners Helsinki Oy."

Dollar Singh

CEO Onniravintolat inc.
It has been 90 years since there was a brewery on Mannerheimintie in Helsinki last time. But the wait is soon over as the Mad Hopper Brewery will open in Spring 2021. Mad Hopper Brewing Company will be producing annually 100 000 liters of world class quality craft beers. It will be conveniently located in the basement of Viisi Penniä Restaurant also designed by VDP Helsinki originally back in 2014. The restaurant customers of Viisi Penniä will be able to follow the production process happening in the downstairs brewery through a glass wall directly from the restaurant. VDP Helsinki has designed the interior of  the new brewery and renewed Viisi Penniä.
Copyright © 2021 Visionary Design Partners Helsinki Oy
Unless otherwise specified, this website, its contents and all projects-related drawings and design materials are the exclusive property of Visionary Design Partners Helsinki Oy.
Any use, copy, redesign, Reproduction, exploitation, display, alteration of the website, any of its contents or all projects-related drawings and design materials for any purpose is strictly prohibited and shall be considered an infringement, unless prior written consent has been obtained from Visionary Design Partners Helsinki Oy.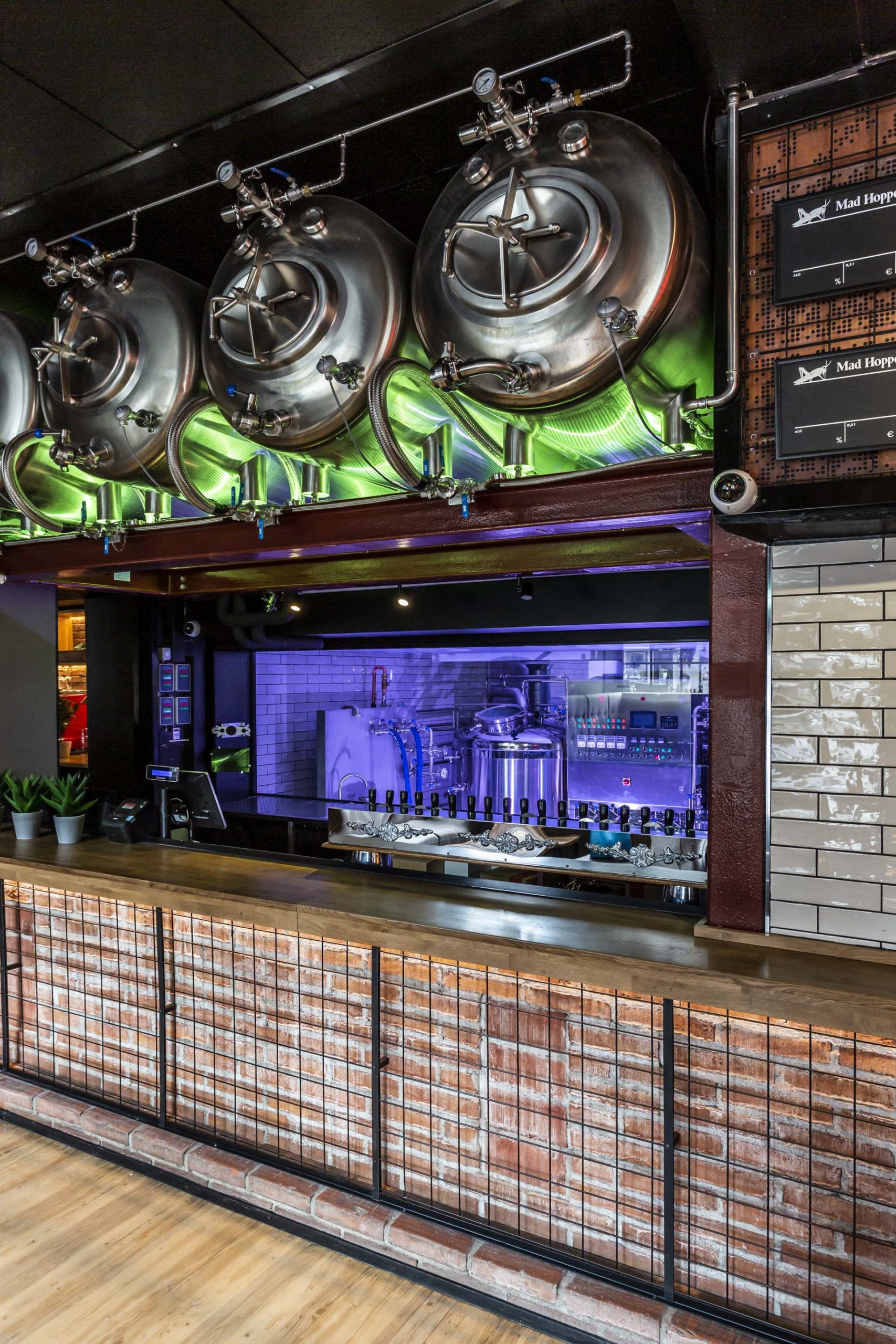 Photo credit. Riitta Sourander, Emomedia